Gareth Styles of Grants Independent Estate Agents, Woking writes:
When considering opening a new office in Woking Surrey I met with several office design and refurbishment companies. Woking is a market served by most of the better known Estate Agents many of whom have large and imposing offices. I knew that our proposed office had to be presented to compete visually but naturally there were budget constraints.

On meeting Excite Interiors (Xeyet Limited) they were a cut above the rest. Jonathan Edwards was our first point of contact and he was efficient at our briefing meeting and throughout the process of design and contract price negotiations. Jonathan and his team were highly professional and proficient during the implementation on site and followed through on exactly what they said they would achieve for us.

I was very impressed with the fact that Jonathan had taken the time to research the market before meeting at our initial consultation and knew exactly what our competition were like and what we needed to do in order to have a competitive edge. He was keen to ensure that we achieved some unique selling points within the design.
Where most designers met and sought our input, following through our ideas for their presentation, Jonathan took the bull by the horns and came up with his own ideas. This inspired us and gave great confidence. We allowed him to follow this through and the end result was very good.

Excite Interiors incorporated a Media Wall of 4 x 40" screens and provided clever software which interrogates our website automatically to upload content. We can also run news streams, local weather forecasts and video.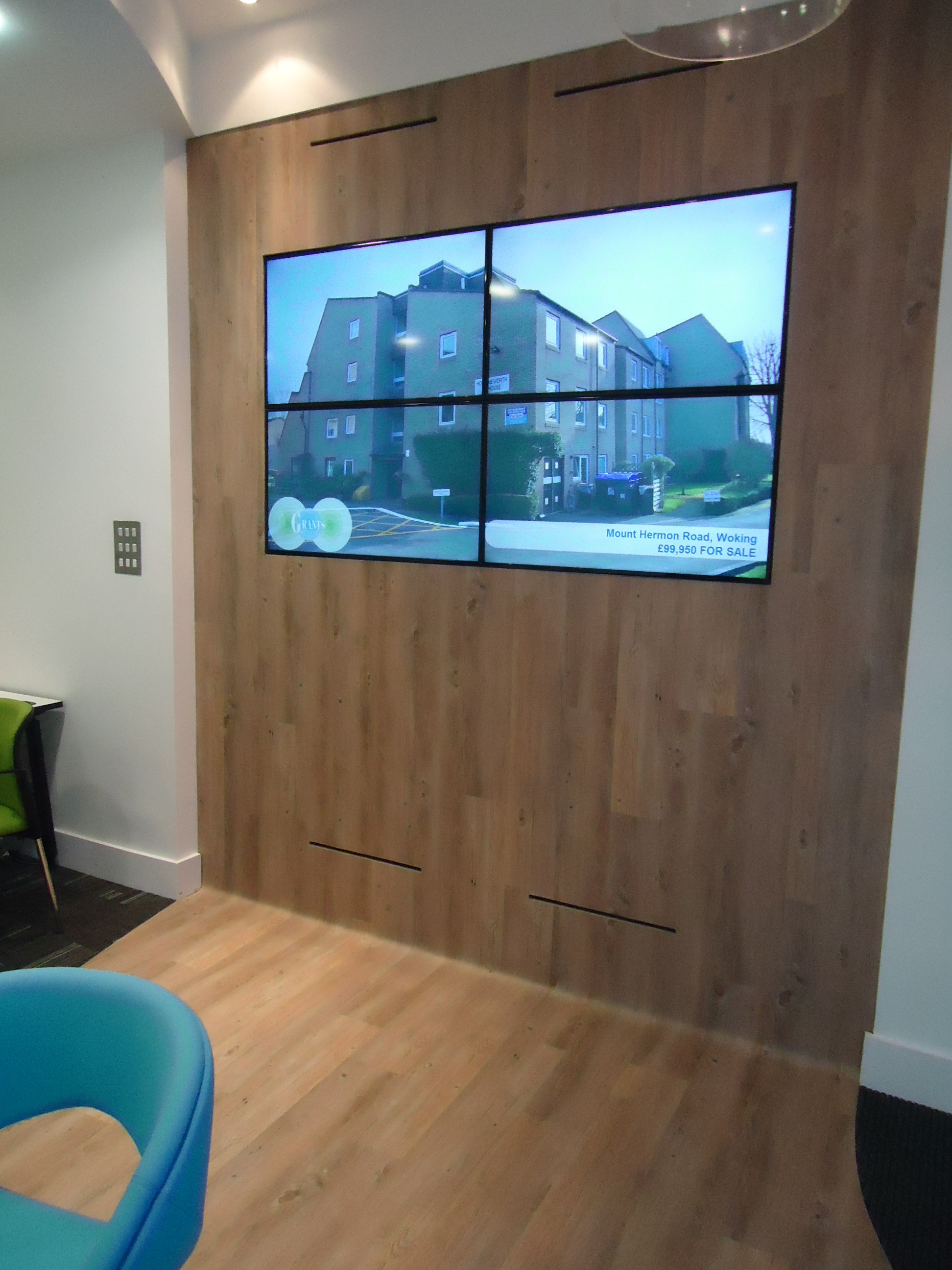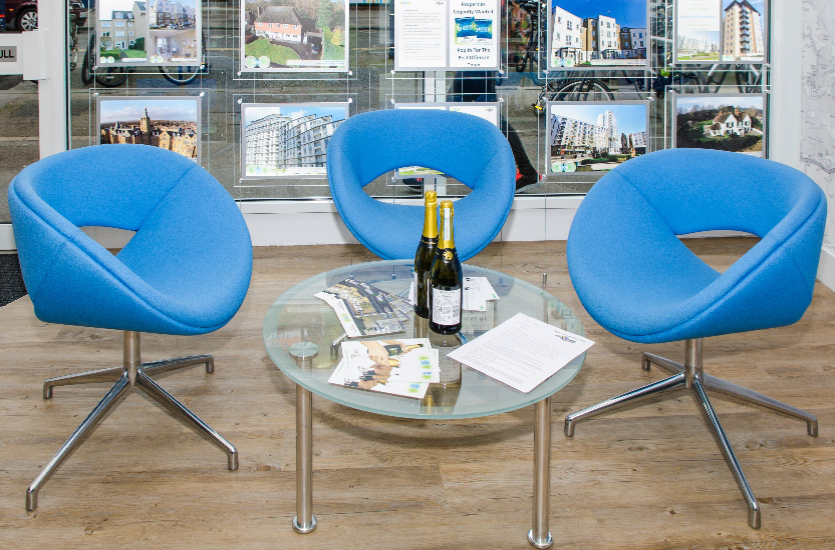 To bring further attention to the screens the flooring in the visitor seating area is flowed up the wall into which the screens are flush fitted. The effect is dramatic. The four screens can act as one large screen or as 2, 3 or 4 screens dependent on how we wish to display the content and all the work to create is achieved through a low cost monthly support contract. No work for us as long as we keep our website property content regularly updated!

Removing the staircase banister wall, and installing floor to ceiling toughened polar glazing incorporating an illuminated frosted logo, creates a refreshing, modern impact.